Frank E.
presents
The funniest LIVE trivia game you can play.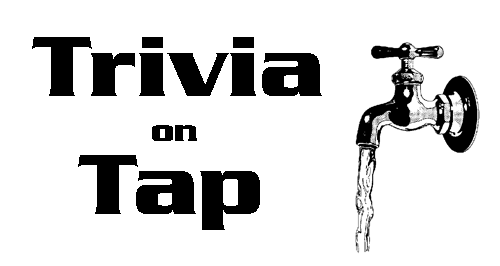 Providing LIVE trivia games and music entertainment for the home, pub, or corporate event.




"A Game" is - 20 questions in 4 rounds - takes about 2 hours - prizes awarded right after.

We ask a question, play a 3min song, you write down your answer on the provided slips of paper and hand it in.
When the song ends, we announce the right answer, ask another question, play another song.

For an even greater challenge - Drink Beer!

It makes that last question just a little more fun.


These are GENERAL KNOWLEDGE questions covering all topics, (sports, music, movies, history, science, and my favorite - useless truth).
If you can handle Trivial Pursuit, Cash Cab, Cranium, or "Are you Smarter than a 5th grader", you'll be good here.





---
Mondays

NON smoking


Baja Cantina
201 NW 1st Ave,
Boca Raton, FL 33432
(561) 419-8118

( map )




No more shows
---
Wednesdays

NON smoking inside.



Packy's Sports Grill - WEST
11379 W Palmetto Park Rd
Boca Raton, FL 33428
(561) 482-0052

On Palmetto, 1 light West of 441
( map )




1 game
7pm



This Trivia on Tap show
hosted by Voodoo Dave

Wednesdays





CJ's Island Grill
606 Lake Avenue
Lake Worth, Florida 33460
(561) 249-6131


( Click here for a map )





No Shows again untill season.
Wednesdays




Mangos Restaurant & Lounge
904 E Las Olas Blvd
Fort Lauderdale, Florida 33301-2312
(954) 523-5001

( map )




No Show



The latest info is always on https://www.facebook.com/TriviaOnTap/


---



Available for private parties too.
(DJ services included)

Questions / topics / decades CAN be customized to your needs for a private party.


For booking or contact info to HIRE us to have a show at your home or pub
contact us here
or call
(561) 212-7619.

Please do not call to ask where the pub shows are - if we had one for you - it would be listed here.



home