The 19th annual
Pajama Party

will be .

Saturday Aug 27th 2022



Frank-E-oke's 19th annual Pajama Party
invites you to

BRING YOUR TEDDY
bear

We'll be featuring


Random Drink Specials

Kamikaze Karaoke
with prizes

CONTESTS!
Prizes given for
Naughtiest,
Classiest &
Goofiest sleep wear

Frank-E always buys drinks for ladies who dare to bare
(he's just nice that way)



Free Food

COOKIES

Singing & Dancing in your PJ's.
all night long!

$5 House shots

TD>

More specials TBA
BRING YOUR I.D.
This event is for people 21 and over only.
we will be carding at the door.





All drink, food, and buffet specials will only be available
to those dressed (or undressed) for bed.
If you come in street clothes - expect to pay full price (and get laughed at).




Don't miss this outrageous party!

For those of you who have not been to this event before,
it's basically a karaoke / pajamas party for adults.
Some girls come in PJ's, fuzzy slippers and wear their hair in pig tails.
Other peoples sleep wear runs more toward Victoria's Secret.
Some guys wear slippers and boxers, others do the "Hugh Heffner bath robe" look.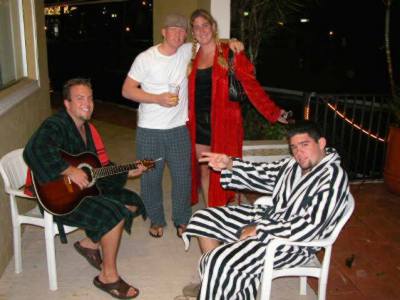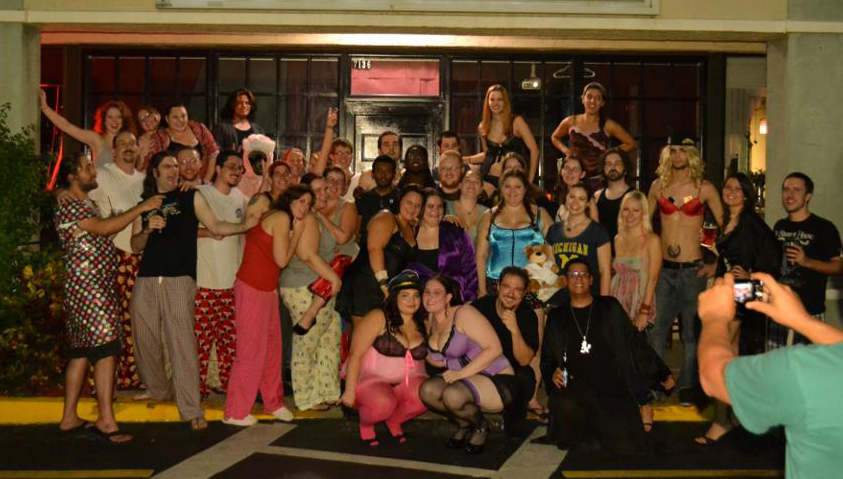 The point is - it's a fun and goofy party we do every year and this year it returns too



Saturday Aug 17th





Holloway's Pub

6909 SW 18TH Street
BOCA RATON, FL 33433
(561) 620-2318
Click here for a map )




8:55pm - 1am

This Frank-E-oke show
hosted by Frank E.




Ya gotta figure, we wouldn't have thrown an 19th party, if the first 18 weren't fun. Right?


This event is 21 and over ONLY
all night long.
ID will be required.