Frank Edwards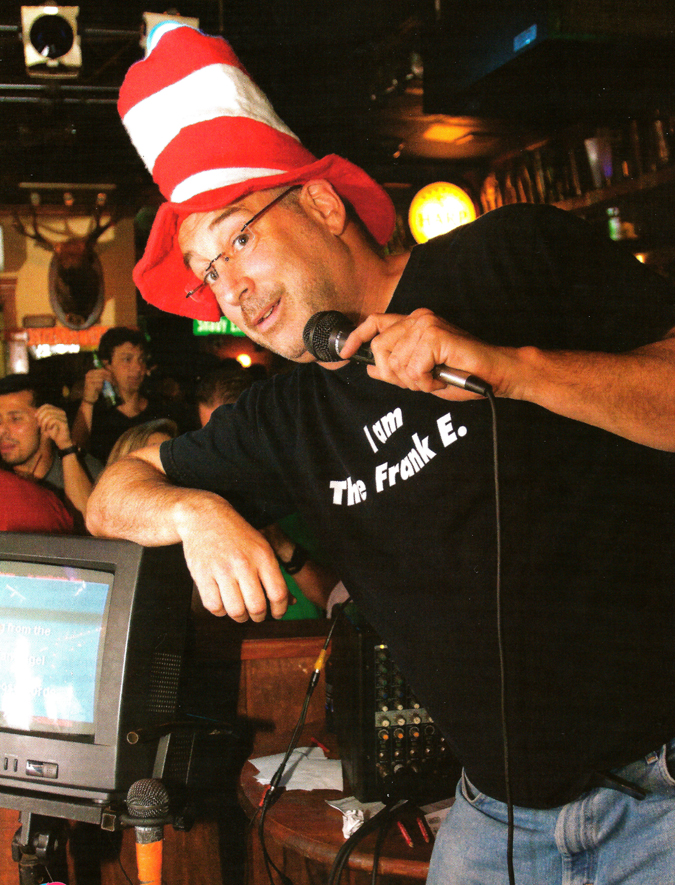 wa the artistic director of the improv comedy troupe Comics Anonymous, a group of zanies whom with he performed with for the last 10 years in the 90's. He's performed as a stand-up comic all over the east coast, Comedy Central, and was a finalist on America's Funniest People. As an actor he's appeared on TV, Film, and in dozens of stage plays. His fondest memory is of actually being paid to pinch Gloria Estefan's butt 17 times (for some reason it took 17 takes) when he starred in The Miami Sound Machine's "Bad Boys" video - version 1 (the one without all the damn cats). He has newspaper clippings documenting that he once opened for Robin Williams and on a fluke, improvised at a CA show with Robert Deniro.
Frank-E-oke is now the culmination of all his skills allowing the comedian, singer, actor, sound man and even the lighting designer to work as one making your party THE event of the year.


---
As a lighting designer he's worked with The Drifters, The Coasters, The Marveletts, The Shadows of Knight, Merlie Rush, The Beach Boys, BTO, Eartha Kitt, Gloria DeHaven, Rita Moreno, Merv Griffin, Tito Puente Jr. and Michael Andrews of Swingerhead. Theactrically he's designed lights for numerous shows at Jan McArt's Royal Palm Festival Dinner Theatre, The Florida Playwrights Theatre, Musicanna Supper Club, And The Ft. Lauderdale Public Theatre, just to name a few. Below you will find a photo gallery of some of the events. Click any of them to see a full size photo.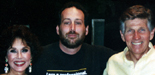 ---
You can check out the website for the play he co-wrote
"Do Vegetarians Eat Animal Crackers?"
by clicking that link.
In 1998, he wrote and directed a version of
The Little Mermaid
for Little Palm Family Theatre.
Also in 1998, he created the after school teen program
The FCC - Full Contact Comedy
which uses improvisation games to help teens come out of their shells and learn communication skills.
---
Live on stage
at Murphy's Downtown.

We be jammin'
we be jammin'

Rub me right and I'll grant your wish.

You are always welcome at my campfire.
Main Page